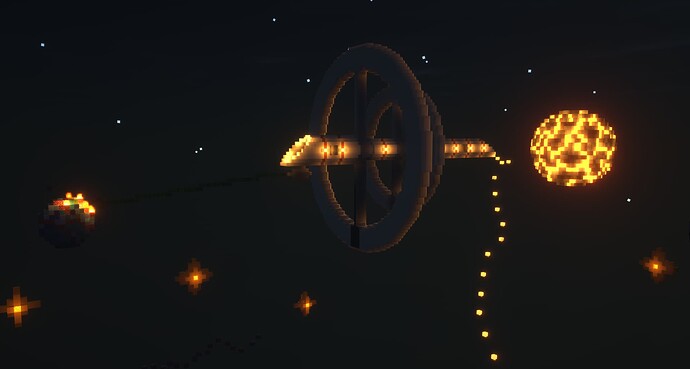 Table of Contents
Stages
You can play on more than 30 stages, of which 13 are returning from Hive.
Thanks to Practice Mode (more on this below) you can play on any stage whenever you'd like.
Stats
Following Trouble in Mineville and Block Party, you will be able transfer your Gravity stats from Hive once you reach 500 points.
Because of this, the point system closely resembles Hive's to make sure the stat values are correct.
Speedruns
Gravity is built with speedrunning in mind:
You can easily check your personal bests in-game.
You can see the 10 best times for each stage on the website.
You can watch your Personal Bests and the World Records thanks to our replay system.
Advanced timer display for each stage, comparing to your PB, visible while you run.
Nanosecond-precise timer overcoming Minecraft limitations related to ticks (more accurate times, better detection of players finishing at the same time).
Notable returning features
Hardcore Mode

If you are a more experienced player looking for a challenge, you can try hardcore mode.
In this variant you will only have three lives, but you can participate in the win streak leaderboard.
Win Streaks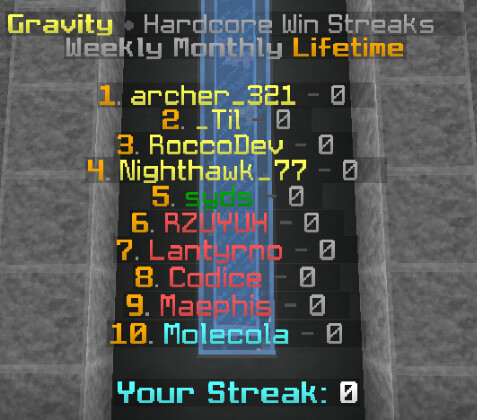 We have win streaks for both normal and hardcore mode, but there is a leaderboard for Hardcore Mode win streaks.
There are three win streak leaderboards, one that resets weekly, one resetting every month, and a lifetime leaderboard.
A similar system will be added to Block Party later next month.
Cosmetics
Boots and trails were added to the game from Block Party, and we've also added message packs.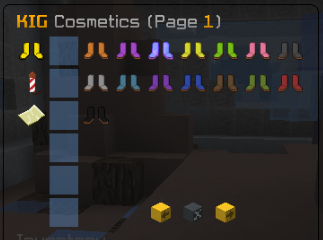 Achievements
Gravity also has its own selection of achievements, following our other games.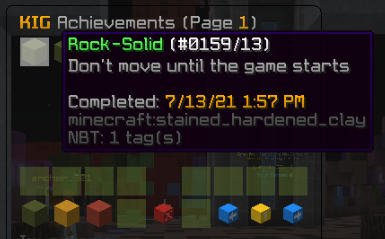 New features
Practice Mode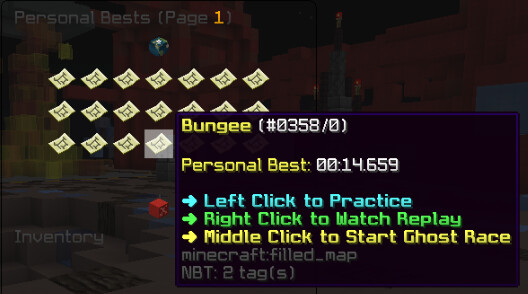 Practice Mode is a way to play Gravity by practicing stages while you wait for a game to start.
You can pick any stage you want, and the times you achieve there will also count towards your Personal Best and the World Records.
Replay System
One feature that's available in Practice Mode is the ability to watch replays of your Personal Bests and World Records.
You can also partake in a ghost race where you try to beat your old (or someone else's) time while a ghost replays that run next to you.
Vanilla mechanics tweaked
We've fixed various Minecraft discrepancies that would affect the Gravity experience quite heavily, most notably:
Fall damage is properly calculated when falling at high speeds (i.e. from big heights) and landing on a cobweb or passing through a single layer of water.
Our in-game timer does not depend on the Minecraft tick system, allowing for more accurate measurements and better detection of players finishing at the same time.
Gamelogs
In game logs you have access to the game's chat and statistics. You can also see everyone's times for each stage.
Release Date
Gravity is making its way onto the server… this Friday (Oct 1) at 4PM CEST.
We will also be hosting a speedrun tournament this weekend. More info is coming on Thursday, and it will be announced on Discord.
What's Next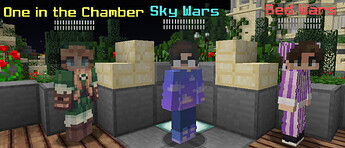 You can vote for the next game mode! Head to the lobby and choose your favorite game from

Sky Wars,

Bed Wars, and

One in the Chamber.